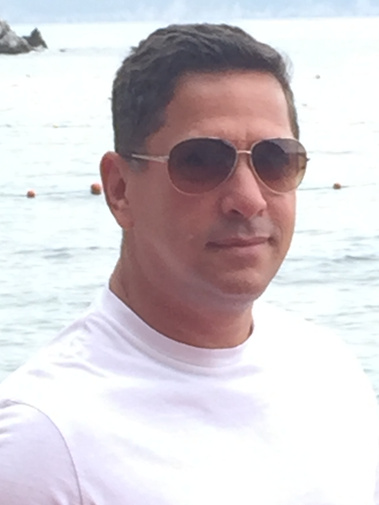 Biography
Clecio Lira is a Brazilian born artist who lives in New York City as a free lance photographer. Lira recently has been working on his art project called Pieta. That project has been awarded one of the 200 Best digital artist 2015/2016 worldwide from the prestigious book Archive Lüizer. Lira's work was selected to be displayed in the windows of Ralph Lauren during Art Basel Miami.
Clecio has exhibited his work in numerous galleries and Museums and his work is part of the permanent collection of Leslie Lohmam museum in New York City.
Clecio attended the Universide de Santa Ursula (rio de Janeiro) , and ICP received a Bachelor's degree in Art with a specialization in Photography. Clecio's work has been featured in international publications and media.
For more information on Clecio's work, to get in touch regarding employment opportunities, or to just say hello, feel free to get in touch.

Exhibitions
Superfine Art fair - New York 2020
Representation Matter - Indiana University Kokomo - 2020
Alegria - Leslie/Lohman Museum - New York 2019
FIPAP 17th Biennial Art Show - New York 2019
GIAF -Governor Island Art Show - New York 2018
Art & AIDS "35 Years of Survival"Leslie/Lohman Museum - 2017
New Britain Museum of American Art - Connecticut 2017
Bath House Cultural Center – Texas 2017
200 Best Digital Artist Worldwide – Lurzer's Special Archive 2015 / 2016
15 Biennial Art Show – Fire Island Pines, New York – 2015
Leslie/Lohman Museum permanent collection – 2015
Leslie/Lohman Museum – Amor e Pasion – 2015
House of Art, Miami – Art Basel 2014
House Of Art, Miami – Mostra Brazil – October 2014
Limner Gallery, Hudson – NY – March 2014
House Of Art, Miami – Art Basel Week 2013
14th Biennial Fire Island Pines Art Show, New York – 2013
Color Interpretations (SouthPort, Connecticut) Troy Gallery – 2013
Ralph Lauren Store (Miami) Ball Harbor 2013
Leslie/Lohman Museum 2012
Architectural Digest Home Design Show, York 2012
Baboo Photo Gallery, New York – 2011
Whyte Hall Fire Island Pines – 13th Biennial Art Show, New York – 2011
Leslie/Lohman Museum – Loving Life, NY 2010
Leslie/Lonman Museum – Living for the Moment, New York – 2009
Whyte Hall Fire Island Pines – 12th Biennial Art Show, New York – 2009
Baboo Photo Gallery NYC – Different Flavors, New York – 2009
Mizu Studio NYC (solo exhibition) – Copos de Leite, New York – 2009
Studio One - Classical Photographs, New Jersey – 2008
Art Weekend – Artists Studio Tour, New Jersey – 2008
iji Art Studio NY (solo exhibition) – Copos de Leite, New York – 2008